---
Welcome to the family history website for the descendants of two families who came to Canada from Scotland -- Hector McLean & Mary McGillivray and Angus McKinnon & Mary McFadyen. Both couples were from the parish of Kilfinichen & Kilvickeon on the Isle of Mull in the County of Argyll. They are my third great grandparents. The McLeans came about 1820 and the McKinnons in 1849, both families settling in Vaughan Township, York County, Ontario. From Vaughan Township, they moved to Bruce Township in Bruce County in the 1860s and 1870s. Some members of subsequent generations followed the Canadian pattern of moving west to the prairie provinces and eventually British Columbia. A few went south to the United States.
---
The photograph below is of Balnahard on the Isle of Mull in Argyllshire, Scotland where Angus & Mary McKinnon lived before emigrating to Canada.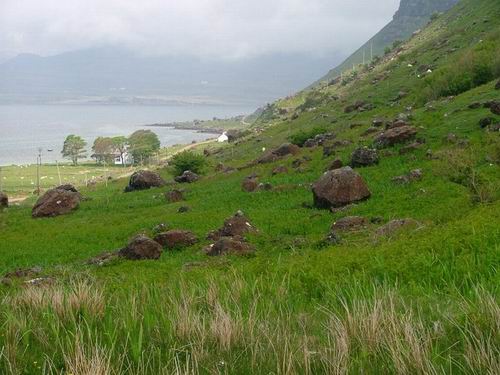 ---
Please read "About this website" before exploring the rest of the site.
---
---