---
Welcome to the family history website presenting descendants of William Oliver and Ann Wilson who lived in Cheriton Fitzpaine, Devon, England in the 1700s.
Their son Richard (1766-1831) and his wife Sarah Mogridge (1770-1851) are my ancestors and three of their sons, Richard, Edward, and Thomas emigrated to Canada in the 1850s. 
My ancestor Sarah Oliver (1851-1931) was a granddaughter of Richard and Sarah. She married Charles Bonnycastle and for information about their descendants, please visit the Bonnycastle site.
Cheriton Fitzpaine parish church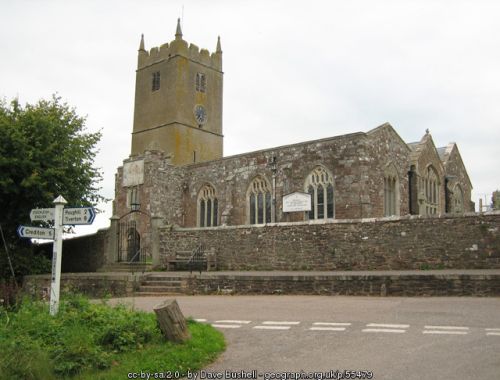 This website is for members of this family to share knowledge. Hopefully it will help someone break down a brick wall or learn more about their ancestors. If you hold any certificates, photographs, or other documents, I'd be glad to add the details or include a scan online. Click on the compiler's name on any page to contact me.
---
Please begin your visit with the Oliver family by selecting the "about this website" tab.
---